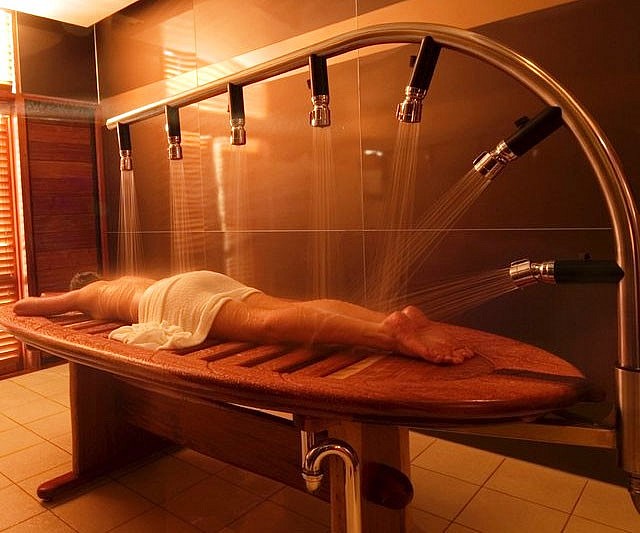 The Vichy Shower System:


Treat your body to the ultimate in relaxation and luxury by laying inside the Vichy shower system. The stunning hand-crafted Acacia Cedar table uses reclaimed timber from Northern Australia and features seven individually controlled shower heads offering a variety of settings.
Lord, I wish I was rich enough and lazy enough to be able to afford this $29,600.00 shower "system"!